Bats & Animal Removal Services
For the last 18 years, The Critter Guy – Wildlife and Bat Control has been providing quality animal removal in Grey Bruce and Huron Counties. With a great amount of experience and a price that's right – we will get your wildlife problem under control when it comes to animal removal from your home or business property. From squirrels, bats, raccoons, skunks, and even dead animals… The Critter Guy is your one-stop-shop solution for animal removal services that gets it done, WITHOUT overcomplicating it!
Ready & Waiting To Assist
Bat and Bat Colony Removal Services

Raccoon, Skunk, and Squirrel Removal Services

Spiders, Wasps, and Bees Removal Services

Dead Wildlife Removal Services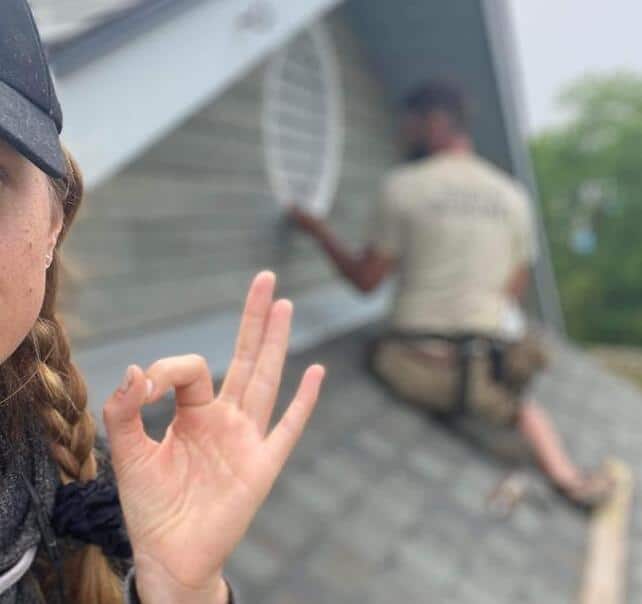 Quick and Efficient Wildlife Animal Removal
For all of your urgent removal requests of pests and wildlife – call The Critter Guy. Headache free, and efficient! Specializing in bats, raccoons, skunks, and squirrel removal. We'll remove anything!
Highly experienced handymen
Got a Pest? We'll do the Rest!
Raccoons, Skunks, Opossums, Bats, Bees, Wasps, Spiders, and more. This is what The Critter Guy does, fast, quick, and painless!
We're fully protected with the correct equipment
We have all of the regulatory safety certificates
Articles from critter removal
Latest Critter News
"Outstanding Work"
Dave and the crew did not waste a minute of our time. They assessed the situation quickly, provided a few options, for which I was grateful for, and got the bats removed and the house secured. Five stars!
Reviews from our customers
No one wants to have to call, but once you do you get the best service and a trustworthy team helping you deal with critters that aren't good for your house, even if they are cute. That was my experience. We called because of a raccoon in our floors and had it + babies removed humanely and super quickly. Can't say enough about how good it felt to know both the raccoon family and us would continue to live our lives, but separately and not in the same house 😊. Highly recommend.
Unbelievable Service, Knowledge and Expertise. Overwhelming Impressed. Keep up the great work!
Natasha Robinson
2023-04-12
These guys are great. Professional, nice and know what they are doing. I highly recommend Dave and Roman! Thanks guys!
This company is top notch. I had a problem for a few years with a small colony of little brown bats in my attic. They ended up making quite a mess, and after a couple of intrusions into the house, I called the Critter Guy for help. They showed up in a couple of days and did a price quote. David and Roman are the on-site team (and owners) and they came back at the appropriate time of year and did a complete inspection on my steep, mutlipitch roof. Sealed up all the possible areas of bat intrusion and installed 2 one-way escape doors. All the bats were gone within 2 days. On a third visit, their team did a complete clean-out and disinfection of the entire attic, and took all the waste materials with them. They left it clean and fresh smelling. The job was completed on budget, with no surprises. And best of all, they also provided a 5 year warranty against new intrusions. Throughout the process they were professional, courteous, respectful of my property, humanely dealt with the bats, very reasonably priced and left everything neat and clean. I would have them back anytime to deal with critter problems and highly recommend them. ! You won't go wrong hiring these Critter Guys !
Musadiq Farooque
2023-03-15
Bat removal was well done. Happy with their work.
My mom found bats in the house… we called The Critter Guy & they were quick to respond & took care of the issue. Very impressed with the bat removal from our attic. Now let's hope they don't come back!
Fixed my bat problem. If you need bat removal in owen sound, Dave is your guy!
While visiting my parents in Collingwood, we had some raccoons living under the house. Called the critter guy and Roman came to help. Honest and hard working, what more can you ask for. No more raccoon problems, and haven't been bothered since. If we do, they'll come back for free.
Another company quoted me double the price for getting rid of bats, and requested that I send pictures. Dave and Roman were cool, honest, and very reliable. I HIGHLY recommend The Critter Guys!
Locations Serviced in Ontario